IOSH People Handling Train the Trainer Refresher
Course Introduction
This is a 2 day people handling instructor refresher course. It is designed to refresh, re-certify and increase the knowledge and trainer skills of those who have previously completed our 4 day IOSH  People Handling Train the Trainer event. The session will provide updates on relevant statistics, best practice, legislation and case law as well as providing new information on some of the technical issues such as anatomy and risk assessment.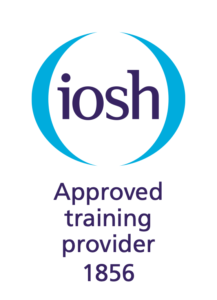 Discussions will also be held regarding new training techniques to keep sessions interesting for the trainer and trainee. In addition, consideration will be given to the design and delivery of refresher courses for handlers.
Key benefits of the course:
Ongoing evidence of competence
Builds upon existing knowledge with new technical information and training techniques
Updates participants on recent developments regarding legislation and best practice
Equips participants to deliver refresher training to handlers
Aimed At
The course is aimed at those who have previously undertaken a 4 or 5 day People Handling Train the Trainer course. In order to obtain IOSH refresher certification, it is necessary to have passed the full IOSH People Handling Train the Trainer course previously. If you have obtained your trainer qualifications elsewhere, you are still very welcome on the course, but the refresher certification will be from Alistair Bromhead Ltd rather than from IOSH.
Good written and spoken English is required to undertake the course assessments.
Pricing
Open courses
£525 + VAT for the first delegate
£475 + VAT for any additional people from the same company
In-house courses 
We can run this people handling instructor refresher course at your premises. This has the benefit of allowing us to tailor the content to your particular needs and to conduct the training with your own equipment. The cost of an in-house event is £2,095 + VAT for up to 8 delegates.
Further Information
To request a full course outline for the 2 day IOSH People Handling Train the Trainer course &/or to check on availability, please e-mail us or call 07932 674707
If you are interested in our 4 day IOSH People Handling Train the Trainer course, we have a separate page
Full Course Outline
Register here to obtain full course outline and/or check availability